The client was using Salesforce to manage its various products. They had launched a new range of products. The task here was to implement the complete business process of the client in its existing Salesforce for the new products launched.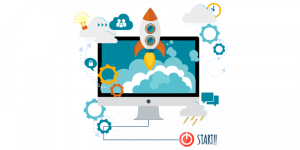 A solution provider for call centers which includes CRM integration, analytics, knowledge management, and quality management for customers.
They also provide consulting and leadership training to people of call center background.
To add objects, fields, etc in Salesforce based on the business requirements of the client.
Customized screen to place orders with capabilities to provide dynamic discounts to its customers.
Saving the orders, calculating profits, and escalating them for approval with senior officials.
OUR SOLUTION

Created new objects and fields to store the product details and their profit margins, discounts available, categories, etc.
Created lightning components to take orders and provide discounts on the screen to display profit dynamically.
Saved the orders that were taken and sent an email to senior officials for approval.
Report to see profits earned on various products and a particular time period and display it in a bar graph format.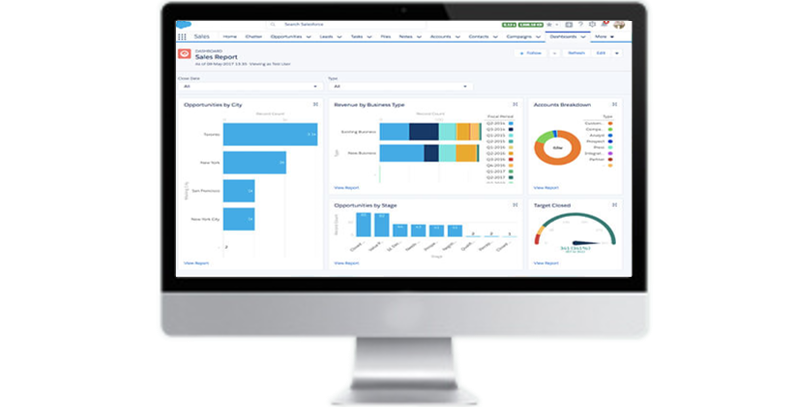 BUSINESS BENEFITS

The client was able to extend its Salesforce implementation for a new range of products and could see the profit margin on each product as the discount percent was updated on a real-time basis.
The approval process implemented was used to verify whether the discounts provided on a particular order are legitimate or not by the senior officials.
Reports were used to check sales of each product and helped the client to analyze the new products launched.
Emorphis Technologies is a world-class software development and solutions company that truly believes in "Innovation in motion". Delivery innovation on the go at an accelerated pace has been our success mantra to date. Over the years we have provided value to our clients in the field of enterprise mobility, cloud, IoT, backend development, Big Data Analytics, and Blockchain.
We serve industries ranging from unicorns, and startups to large multinationals in the healthcare, telecommunications, fintech, retail, and publishing industry. Our go-to-market software products – iStatement, iPublisher, and iBuggy have proved our metal with positive beneficial customer testimonials. We help our clients with successful product development, consulting services, and testing (manual & automated).
We have profound experience & expertise in various technologies like .Net, J2EE, PHP, iOS, Android, and Cloud Computing viz. Amazon Web services (AWS), Software QA & testing (Manual & Automation). Our designed products are cloud-ready and can be readily deployed on AWS/Azure cloud infrastructure.
Our pivot on engineering innovation and R&D helps quicken time-to-market, ensuring high quality at economies of scale, delivering cult competency for the global marketplace. We ensure that your ideas, concepts, and requirements are backed by brilliant execution at our end. Having said that we extend end-to-end ownership of product/application design, development, and deployment.
Contact us
(USA)
+1 408 409 7548
+1 408 409 2024
(India)
+91 731 408 9351