Implementing Salesforce Health Cloud platform to achieve the health care functionalities in a single view. In this project, the goal is to manage the entire processes of the healthcare industry in the most integrated and flexible way using Salesforce Health Cloud.
Salesforce Health Cloud is a cloud-based patient relationship management solution that enables providers to gain a complete view of the patient with integrated data from Electronic Medical Records (EMRs), wearables, and more; make smarter care decisions; engage with patients across their caregiver networks, and manage patient data as well the medical practitioner's data.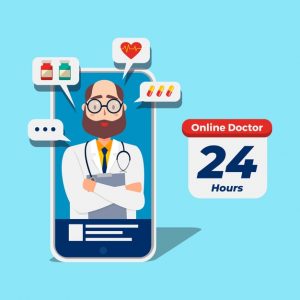 Small Community Hospital based in the USA.
Healthcare data is complex due to information coming in from a wide variety of providers, physicians, and practitioners, vital patient data can be misplaced, or worse, lost altogether, So maintaining the information in the most sensitive manner is a bit challenging.
Another challenge is to manage all the patient details, the past medical history of the patient, current health conditions, medications given to the patient, and the overall health record of the patient.
To manage the patient's related data such as the information of family members and the caregivers of the patient.
To manage patients' care plans and daily tasks.
To maintain doctors' and hospitals' details with all the necessary information.
To manage the process of appointment scheduling in the most flexible manner.
To overall provide seamless integration between the patient's care and the health care providers.
OUR SOLUTION

Created a solution by using the Salesforce health cloud that provides an effective way to store and manage patient details and all related patient data.
Health cloud provides integration to Electronic health records (EHR) which we can map to health cloud objects and fields that hold patient data and their related information.
Used Salesforce standard object case to manage patient's care plan effectively.
Used health cloud objects to maintain details of doctors and hospitals to have flexible access to the details.
Used health cloud lightning scheduler to provide easy appointment scheduling.
Used health cloud community for patients to let the patients access their care plans, and their tasks and provide feedback or respond to surveys with ease.
Emorphis Technologies is a world-class software development and solutions company that truly believes in "Innovation in motion". Delivery innovation on the go at an accelerated pace has been our success mantra to date. Over the years we have provided value to our clients in the field of enterprise mobility, cloud, IoT, backend development, Big Data Analytics, and Blockchain.
We serve industries ranging from unicorns, and startups to large multinationals in the healthcare, telecommunications, fintech, retail, and publishing industry. Our go-to-market software products – iStatement, iPublisher, and iBuggy have proved our metal with positive beneficial customer testimonials. We help our clients with successful product development, consulting services, and testing (manual & automated).
We have profound experience & expertise in various technologies like .Net, J2EE, PHP, iOS, Android, and Cloud Computing viz. Amazon Web services (AWS), Software QA & testing (Manual & Automation). Our designed products are cloud-ready and can be readily deployed on AWS/Azure cloud infrastructure.
Our pivot on engineering innovation and R&D helps quicken time-to-market, ensuring high quality at economies of scale, delivering cult competency for the global marketplace. We ensure that your ideas, concepts, and requirements are backed by brilliant execution at our end. Having said that we extend end-to-end ownership of product/application design, development, and deployment.
Contact us
(USA)
+1 408 409 7548
+1 408 409 2024
(India)
+91 731 408 9351