This project was designed to implement a customer relationship management system (CRM) that can be used by Client, and move from the current CRM system and Excel sheets, and help the client to build all the business processes in one system.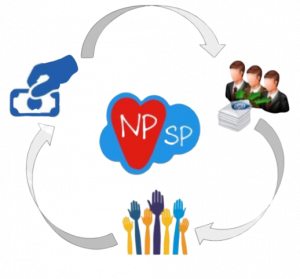 Nonprofit dedicated to people undergoing cancer treatment by improving their quality of life and self-esteem.
Team of volunteers offers complimentary group and virtual sessions that teach beauty techniques to help people with cancer to face their diagnosis with greater confidence.
Client was using multiple systems including Excel sheets which store all their information related to hospitals, Patients, Volunteers, Donations, etc.
The current systems do not provide client the level of reporting they require for data related to Donation, volunteers timing and sessions / hospital details.
All departments maintain their own versions of data meaning there is a high possibility of duplication in data and currently a single view is impossible. Also, many processes are extremely manual and time consuming, so automation is key.
OUR SOLUTION

Implemented Salesforce with Non-Profit Success pack.
Implemented Volunteer Management using Volunteer for Salesforce App.
Implemented Donation Management, Household Model, and Fundraising Management.
Worked with the client in integrating salesforce with their website.
Installed appexchange products to help streamline their business process.
Added new objects in salesforce to manage their product stocks.
Complete customization of salesforce to achieve client requirement and help them in achieving 360 view of their Volunteers, Donors and patients.
Providing assistance to the client in preparing their data in salesforce format, and worked with them in pushing the data in salesforce.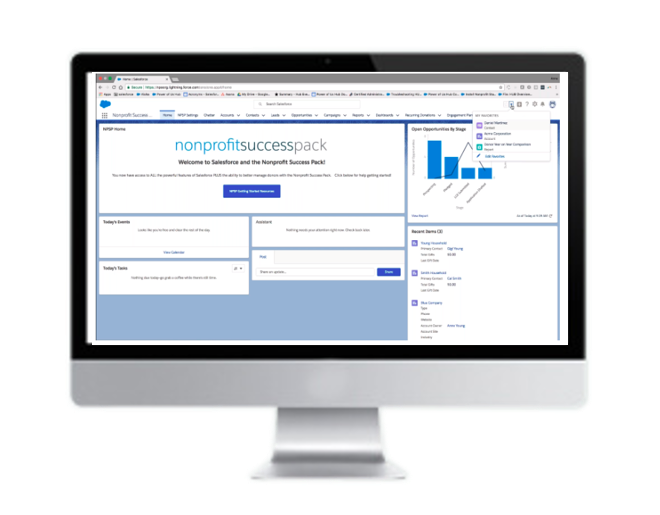 BUSINESS BENEFITS

Data duplication was reduced to minimal.
Data and activity sharing across all the departments/teams was improved.
Improved Volunteer Management.
Ease of entering new data in salesforce.
Ease of managing and growing fundraising.
Monitoring interactions with all contacts.
Improved Reporting.
Improved stock level management.
Reduce administration through integration with the website.
Emorphis Technologies is a world class software development and solutions company which truly believes in "Innovation in motion". Delivery innovation on the go at accelerated pace has been our success mantra till date. Over the years we have provided value to our clients in the field of enterprise mobility, cloud, IoT, backend development, Big Data Analytics, and Block Chain.
We serve industries ranging from unicorns, and startups to large multinationals in the healthcare, telecommunications, fintech, retail and publishing industry. Our go to market software products – iStatement, iPublisher and iBuggy have proved our metal with positive beneficial customer testimonials. We help our client in successful product development, consulting services and testing (manual & automated).
We have profound experience & expertise on various technologies like .Net, J2EE, PHP, iOS, Android and Cloud Computing viz. Amazon Web services (AWS), Software QA & testing (Manual & Automation). Our designed products are cloud ready and can be readily deployed on AWS/Azure cloud infrastructure.
Our pivot on engineering innovation and R&D helps quicken time-to-market, ensuring high quality at economies of scale, delivering cult competency  for the global marketplace. We ensure that your ideas, concepts and requirements are backed by brilliant execution at our end. Having said that we extend end-to-end ownership of product/application design, development and deployment.
Contact us
(USA)
+1 408 409 7548
+1 408 409 2024
(India)
+91 731 408 9351