The mobile app is the most flexible and easy-to-use medication management app available for Apple, Android, and Amazon devices.
With this mobile app, you'll remember to take the right medication, the right way, at the right time – every time!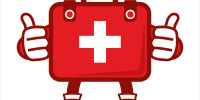 The growing number of smartphones makes these medicine reminder apps a promising tool to help reduce the global problem of non-adherence to long-term medications. There is a wish and a will for comfort if we have someone as a companion to remind us to have the medicines and dosages in accordance with time.
There are often cases of when people fail to take medicine on time or never. Especially a chronic problem with professionals and the elderly, professionals have a busy schedule and the elderly tend to forget. The name and dosages make it even more complicated.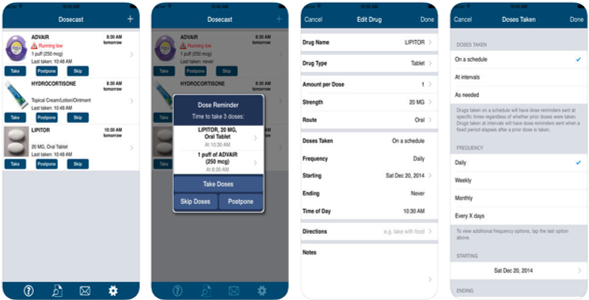 The intended mobile app is planned for thousands for continued usage of the mobile app, an easy-to-use medication reminder and adherence app to help manage one and their loved one's medications, vitamins, or birth control pills on time — with unique live sync between devices.
Neglecting doctor's orders is called medication non-adherence. Patients usually do not follow the instructions of their medication reminders, and they end up skipping the prescribed medicines. This app helps users to take their medicines on time, in general. Apart from this, it can do a lot of things for patients who do not allow themselves to remind for a long time.
One of the core features is to keep users informed regarding details of medicines and their information. It allows users to organize whole pill names in one place by using the auto-complete function and get notifications to take those prescribed medicines.

The application provides medication adherence solutions for smartphones and tablets that help patients track and adhere to the most complex medication regimen while aggregating adherence intelligence. The standard of the application should be designed in such a way that all the users can use it smartly without any complications. The mobile app has been featured in US major newspapers, magazines, and health websites.
The pill reminder and medicine tracker app allows one to remind the missing doses or easily manage prescription drugs. A daily pill reminder may be the answer in order to help the user to keep on track.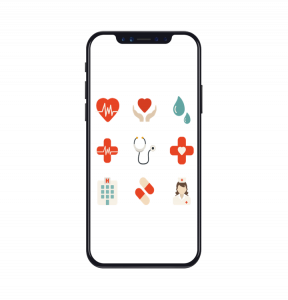 SALIENT FEATURES

– Reliable Notifications:
The mobile app reliably sends dose reminders to your phone, tablet or Android / Apple wear device.
Set of reminders & continuous sound alarm.
Updates times and reminders even in case of time zone changes during travel.
– Flexible Scheduling:
Scheduling of doses on a daily/weekly/monthly basis. Or on an nth day in a week or even specific days of the week, or x number of pre-set hours from the last dose.
– Customizable Dose Amounts & Instructions:
Set the drug name, dosage information, directions, and notes that appear in the reminders for each dose. You can also track each drug's expiration date.
– Postpone-able Reminders:
Postpone a reminder before or after it goes off – by however long you need.
– Smart Silencing:
The mobile app tracks when you're sleeping and when your treatment begins and ends, so there are no unwanted alarms.
– Private & Secure:
No personally identifiable information is collected when using the mobile app, and users' & subscribers' information is kept private. All drug information is encrypted when in transit, so using the mobile app is safe even from a public access point.
APPLICATION BENEFITS

Upgrading to the paid version/pro-edition with cloud sync includes the following benefits:
Multi-Device Sync: The cloud sync service automatically keeps all your drug data up to date across an unlimited number of Apple and Android devices and enables dose reminders to be delivered to all devices simultaneously – even across platforms.
Multiple Drug Types: Track drugs taken via injections, inhalers, drops, sprays, ointments, patches, liquid doses, and more.
Dose History and Compliance: The mobile app logs the date and time of doses you take, skip, or postpone so you can view or email the history at any time. It even logs late and missed doses so you can accurately track your drug compliance. If you forget to log a dose when you take it, you can edit the history later.
Quantity Tracking and Refill Alerts: The mobile app tracks the remaining quantity of each drug you enter and delivers a refill alert when running low. It will even track the number of refills remaining and alert you when you have no refills left.
Multi-Person Support: Assign specific medications to different people or even pets. Sort your medications by person, time of next dose, drug name, or drug type – so you can keep your whole family's medication schedule organized.
Doctor and Pharmacy Tracking: Use contacts to track which doctor is prescribing which drug, as well as track the pharmacy and prescription number for each.
Drug Database: Entering drug information is easy. Simply pick a medication from the drug database to pre-populate the drug name, type, amount, strength, and route.
Custom Drug Photos: Take photos of each drug to identify it more easily. With drug photos, you can be sure you are taking the right drug when a dose is due.
TECHNOLOGY
Core Java – Android & Objective-C – iOS

Emorphis Technologies is a world-class software development and solutions company that truly believes in "Innovation in motion". Delivery innovation on the go at an accelerated pace has been our success mantra to date. Over the years we have provided value to our clients in the field of enterprise mobility, cloud, IoT, backend development, Big Data Analytics, and Blockchain.
We serve industries ranging from unicorns, and startups to large multinationals in the healthcare, telecommunications, fintech, retail, and publishing industry. Our go-to-market software products – iStatement, iPublisher, and iBuggy have proved our metal with positive beneficial customer testimonials. We help our clients with successful product development, consulting services, and testing (manual & automated).
We have profound experience & expertise in various technologies like .Net, J2EE, PHP, iOS, Android, and Cloud Computing viz. Amazon Web services (AWS), Software QA & testing (Manual & Automation). Our designed products are cloud-ready and can be readily deployed on AWS/Azure cloud infrastructure.
Our pivot on engineering innovation and R&D helps quicken time-to-market, ensuring high quality at economies of scale, delivering cult competency for the global marketplace. We ensure that your ideas, concepts, and requirements are backed by brilliant execution at our end. Having said that we extend end-to-end ownership of product/application design, development, and deployment.
Contact us
(USA)
+1 408 409 7548
+1 408 409 2024
(India)
+91 731 408 9351