First web-based Online Wardrobe Maintenance website. As per the app clothing and fashion are interlinked and are a social phenomenon.
The fashion company is a personal wardrobe assistant, organizing a user's collection and even suggesting clothing items that haven't been worn recently. If a piece has fallen out of favor or no longer fits, users can choose to share it with friends or give it away.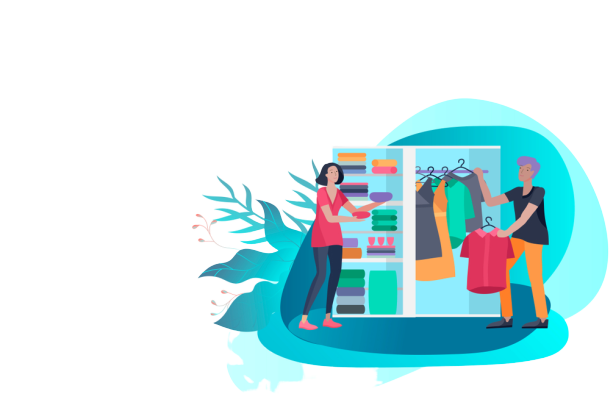 The client company is a fashion website that helps ease the burden of choosing what to wear by allowing users to set up a personal profile complete with clothing combinations and social sharing features. Now fashion-forward thinkers can get help from their friends, as well as designers and retailers when struggling to put together an outfit.
Through its flagship mobile app, the client wanted to create a personal wardrobe online that resembles customers' "real" self. The application should pick out what clothes to wear on what day. The app should act as a personal fashion consultant, and a companion. The customers must be able to share, borrow, or giveaway wardrobe items.
A business in the fashion industry can benefit tremendously from a social media presence. The company had goals to blend social media & fashion to gain more exposure, grow its presence, and get more customers online by expanding its brand's equity.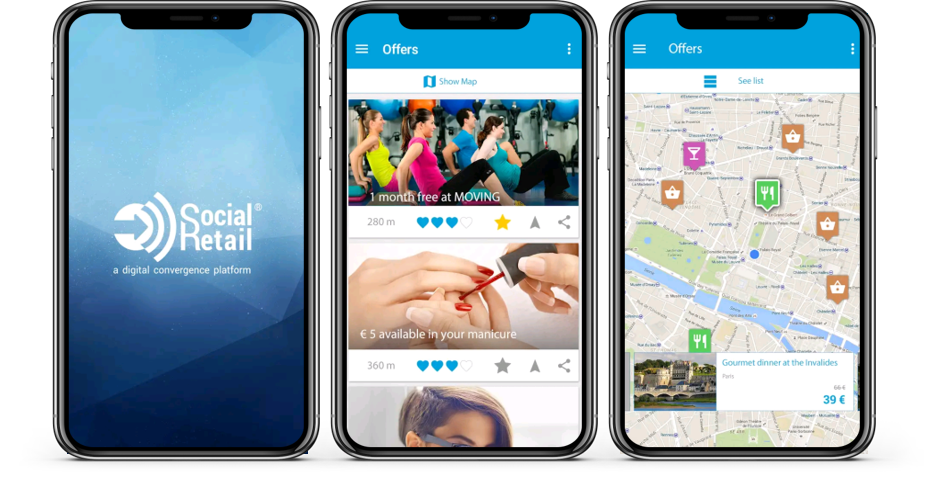 THE SOLUTION
Emorphis design & development team worked with Yuuze.com in executing the concept ideated by blending social networking with online fashion & wardrobe. The mobile app platform we developed is a state of the art in User Interface, with an end-to-end social networking platform. The mobile app designed is a cloud-based application deployed on the Amazon EC2 platform. The images used to depict models and clothes were stored on a cloud platform as well.
SALIENT FEATURES
End-to-End social networking platform
User Profile, News Feeds, Friends, Network
User Wardrobe, Events, Inbox, Notifications
Weather-Based / Location-Based Dressing / Fashion Suggestions
Real-time alerts when updates and events are posted
Create Outfits / Suggestions / Wardrobe Match for Friends
Browse Branded Products and Buy them online
Cloud-Enabled Platform – Deployed on Amazon EC2
Use of cloud-based storage for images
TECHNOLOGY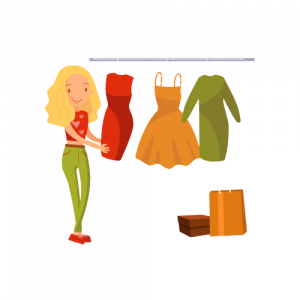 APPLICATION BENEFITS

Social online wardrobe
Create outfits for future dates
Events: One can ask friends what to wear for an event, and then friends can suggest from the wardrobe.
Fashion Networking: Built-in, networking capabilities allow people to share and discuss fashion items.
Emorphis Technologies is a world-class software development and solutions company that truly believes in "Innovation in motion". Delivery innovation on the go at an accelerated pace has been our success mantra to date. Over the years we have provided value to our clients in the field of enterprise mobility, cloud, IoT, backend development, Big Data Analytics, and Blockchain.
We serve industries ranging from unicorns, and startups to large multinationals in the healthcare, telecommunications, fintech, retail, and publishing industry. Our go-to-market software products – iStatement, iPublisher, and iBuggy have proved our metal with positive beneficial customer testimonials. We help our clients with successful product development, consulting services, and testing (manual & automated).
We have profound experience & expertise in various technologies like .Net, J2EE, PHP, iOS, Android, and Cloud Computing viz. Amazon Web services (AWS), Software QA & testing (Manual & Automation). Our designed products are cloud-ready and can be readily deployed on AWS/Azure cloud infrastructure.
Our pivot on engineering innovation and R&D helps quicken time-to-market, ensuring high quality at economies of scale, delivering cult competency for the global marketplace. We ensure that your ideas, concepts, and requirements are backed by brilliant execution at our end. Having said that we extend end-to-end ownership of product/application design, development, and deployment.
Contact us
(USA)
+1 408 409 7548
+1 408 409 2024
(India)
+91 731 408 9351