There's no need for sales team to be tied to a desk when you have Automotive Lead Conversion Mobile App's communication and sales features in the palm of your hand. Empower your team to focus on customers, and not computers.
Sales Reps can quickly access leads on their cell phone in the mobile apps to send texts and emails, update notes, schedule appointments, and log sales. Comprehensive sales process automation makes your entire team more efficient, productive & accountable.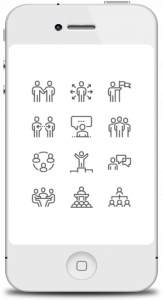 The car maker brand is a world-renowned European automaker. Founded in the last century to current, the automobile company has 100+ years of legacy.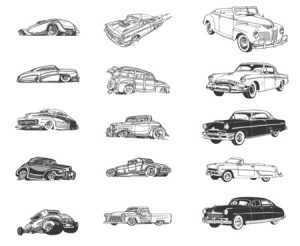 The intended mobile app should provide dealership a competitive advantage by leveraging mobile technology to enable sales staff to have an eagle's eye overview on the entire sales process.
The digital solution should enable sales representatives at the dealership to create a digital experience that converts more shoppers to customers and keep them loyal to the dealership throughout their entire vehicle ownership cycle.
The message from the auto maker was clear – "The auto leader conversion mobile app should be a game changer for the sales team. The idea is to serve the mobile app as a hosted platform for innovation."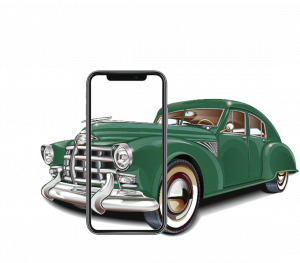 The mobile app engages and empowers the dealership to increase auto sales, as well as deliver a personalized customer experience with innovation. Full access to the dealership's inventory gives sales reps the opportunity to research car models and access all related relevant information.
The auto dealers through the mobile app will be able to digitally connect with the entire sales process of leads and be better able to connect with customers and send take necessary actions throughout the sales cycle to convert suspects, into prospects and finally into happy customers. This in turn offers to drive customer satisfaction, loyalty and higher auto & service revenue.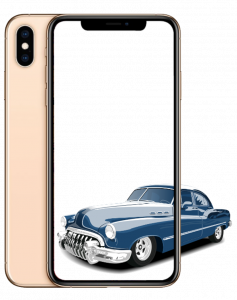 Automation –  
Automated emails and texts allow the dealership to follow up consistently with all customers while keeping the sales team focused on high probability leads.
Accountability –
With every task and activity logged in one place, managers can monitor the sales team at a glance and always know which activities are producing the best results.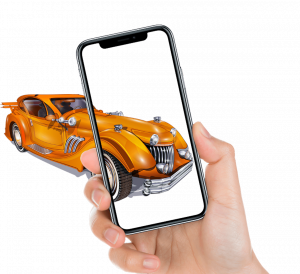 APPLICATION BENEFITS

Multitude of functional capabilities include:
Managing connected campaigns per store or managing of the entire network through centralized supervision.
Local or remote management of messages and mailing lists based on the brand message.
Posting on social networks — analyze and control tools.
Management and distribution of all types of media: photos, music, videos, slide shows, web content, RSS feeds, Management mono and multi-screen.
The Social Retail platform allows the planning, administration and distribution in a few clicks.
Social Retail Mobile to Mobile is a paying-per-result and without long-term commitment.
Social Retail Mobile to Mobile helps you adapt your business to this frenetic pace by simplifying the delivery method and rendering it fluid from a small screen.
TECHNOLOGY

Cordova-2.9.0
Javascript
Objective-C for iPhone
HTML 5
JQuery Mobile
Bootstrap
CouchDB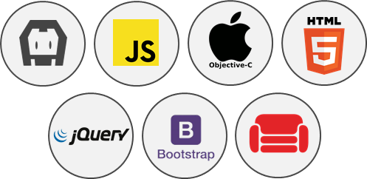 Emorphis Technologies is a world class software development and solutions company which truly believes in "Innovation in motion". Delivery innovation on the go at accelerated pace has been our success mantra till date. Over the years we have provided value to our clients in the field of enterprise mobility, cloud, IoT, backend development, Big Data Analytics, and Block Chain.
We serve industries ranging from unicorns, and startups to large multinationals in the healthcare, telecommunications, fintech, retail and publishing industry. Our go to market software products – iStatement, iPublisher and iBuggy have proved our metal with positive beneficial customer testimonials. We help our client in successful product development, consulting services and testing (manual & automated).
We have profound experience & expertise on various technologies like .Net, J2EE, PHP, iOS, Android and Cloud Computing viz. Amazon Web services (AWS), Software QA & testing (Manual & Automation). Our designed products are cloud ready and can be readily deployed on AWS/Azure cloud infrastructure.
Our pivot on engineering innovation and R&D helps quicken time-to-market, ensuring high quality at economies of scale, delivering cult competency  for the global marketplace. We ensure that your ideas, concepts and requirements are backed by brilliant execution at our end. Having said that we extend end-to-end ownership of product/application design, development and deployment.
Contact us
(USA)
+1 408 409 7548
+1 408 409 2024
(India)
+91 731 408 9351