Jumeirah Hotels has launched a mobile application that allows travellers to book cab fleet from the hotels.
Moreover, with second phase of the app, drivers attached to the hotel can manage bookings for pick and drop.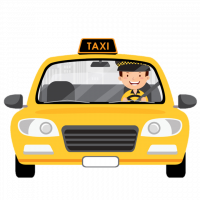 Jumeirah Hotels and Resorts is a well-established luxury hotel company, which has had a distinct impact on the global hospitality market for the past two decades. Jumeirah has transformed the way luxury is defined as exemplified by its flagship hotel, Burj Al Arab Jumeirah. Today, Jumeirah is a member of Dubai Holding and an acclaimed luxury hospitality leader. The hotel chain operates 25 properties in eight countries and employ 13,500 colleagues from across 140 nationalities.
Our client, Jumeriah Hotels wanted to come up with a mobile application providing cab fleet service booking facility for their premier customers. The application should also serve as an interface with drivers for manage bookings.
Booking a cab and reaching your destination has become more exciting and an interactive experience. Travelers staying at premier hotel chains such as Jumeriah, would prefer in house application for booking cab and taxi, rather than opting for a third-party vendor.
The intended app should allow people to avail comfortable rides within few simple clicks.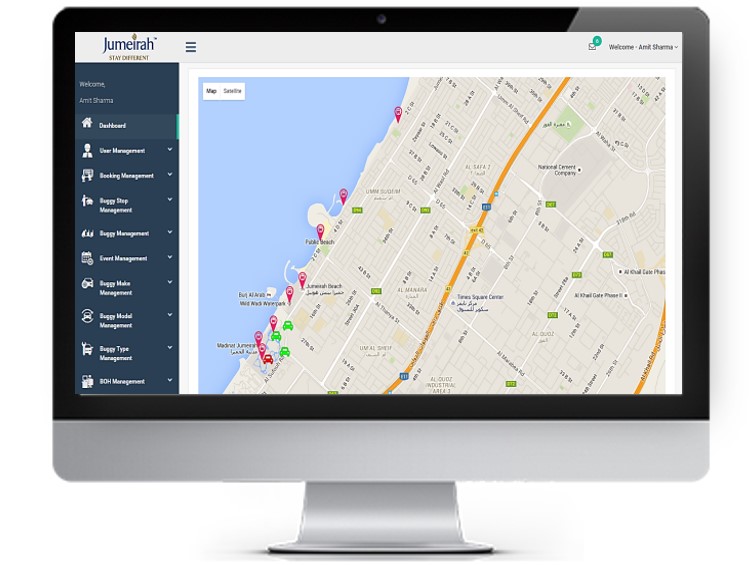 With this mobile app, booking can be done with just a press of a button on their mobile screen. The mobile has rich features, services, and state of the art UX design. Now book your ride using this app in few simple steps: Set your pickup and drop-off location, select car type from available options and you will get ride confirmation within few seconds. Once your trip ends, you will get a payment options and invoice.
After the ride, you can also share your ride experience by giving reviews and ratings to drivers. The application runs on Android & IOS platform and designed dedicatedly for the Jumeriah's clientele. The mobile application had two version; one for rider and the second for driver.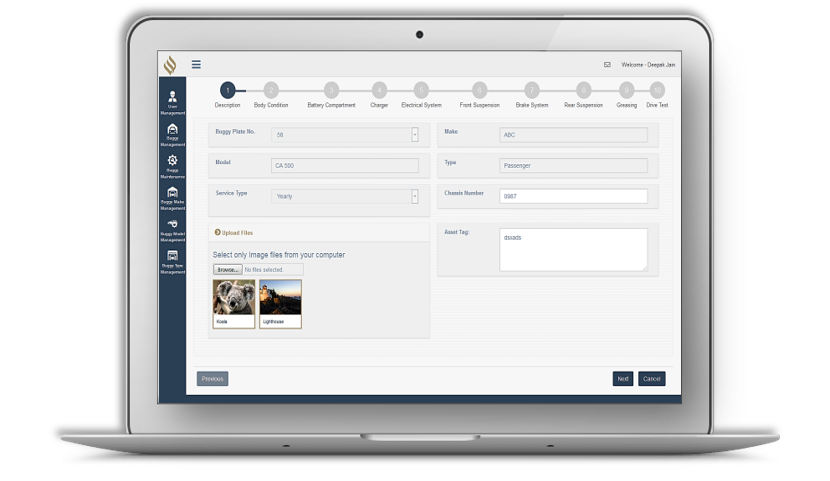 SALIENT FEATURES

The mobile app is designed to run on both Android and iOS platform. The salient features can be further categorised into two; App for Rider and App for Driver.
App for Rider
– Signup / Login:
Signup with basic details.
After signup, an OTP pin is sent to the riders' mobile through SMS. The rider can login in the app using OTP password.
– Get Ride:
In order to avail ride, riders need to select pick-up and drop-off location, and ride type. Afterward, the ride request is sent to the multiple drivers. After acceptance of ride request, a rider is popped up with time and fare estimations to reach towards the destination.
– Ride Later:
In order to organize future rides, you can choose "ride later" option. All you need to do is just select pick-up and drop-off location and preferred date and time and your ride are scheduled. In case of any adversity, riders can even cancel the ride.
– Message & Call:
Riders can communicate with the driver using application inbuilt messaging and call system.
-Payment:
After completion of the ride, riders will get payment invoice and pay the fare by different payment options.
-Invoice:
Once the trip is over, riders are notified with ride invoice where they can check their ride details. The ride invoice includes:
> Pick-Up and Drop-Off Location
> Time and Distance
> Driver Name
˃ Car Type
˃ Fare Amount
-Track Driver's Location:
After confirmation of ride, the app allows riders to track driver's location.
App for Driver
– Signup / Login:
Signup with basic details.
After signup, an OTP pin is sent to the riders' mobile through SMS. The rider can login in the app using OTP password.
– Availability Status:
To change availability status, driver can toggle between two: Online/Offline.
-Notifications:
Drivers are notified in below scenario.
˃ New ride request
˃ When riders cancel the ride
˃ Ride payment
APPLICATION BENEFITS

This cab booking app is one of the best on-demand cab apps that help you to avail fast and comfortable rides within minutes.
With smooth signup process and uncluttered UI, it takes no time, and, in a jiffy, you can avail your ride.
Choose event
Receive new booking notifications
Accept / Reject booking
On-board / Off-board a customer
Customer can create a new booking
Automatic booking assignment to drivers
Re-assignment of bookings if it is rejected by a driver
TECHNOLOGY USED

Customer App – Developed for both iOS & Android using native technologies.

Driver App – Developed for Android tablets only using native technology – Core Java

Emorphis Technologies is a world class software development and solutions company which truly believes in "Innovation in motion". Delivery innovation on the go at accelerated pace has been our success mantra till date. Over the years we have provided value to our clients in the field of enterprise mobility, cloud, IoT, backend development, Big Data Analytics, and Block Chain.
We serve industries ranging from unicorns, and startups to large multinationals in the healthcare, telecommunications, fintech, retail and publishing industry. Our go to market software products – iStatement, iPublisher and iBuggy have proved our metal with positive beneficial customer testimonials. We help our client in successful product development, consulting services and testing (manual & automated).
We have profound experience & expertise on various technologies like .Net, J2EE, PHP, iOS, Android and Cloud Computing viz. Amazon Web services (AWS), Software QA & testing (Manual & Automation). Our designed products are cloud ready and can be readily deployed on AWS/Azure cloud infrastructure.
Our pivot on engineering innovation and R&D helps quicken time-to-market, ensuring high quality at economies of scale, delivering cult competency  for the global marketplace. We ensure that your ideas, concepts and requirements are backed by brilliant execution at our end. Having said that we extend end-to-end ownership of product/application design, development and deployment.
Contact us
(USA)
+1 408 409 7548
+1 408 409 2024
(India)
+91 731 408 9351