The client has a clear-cut set vision to provide a great shopping experience in their supermarket chains. Using the app, you can search for Schnucks retail store locations based on zip codes.
With smartphones in place, the way consumers are interacting with online and in-store retail is ever-evolving. Retailers' key focus area these days is to harness the mobile moment.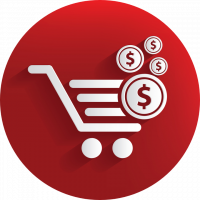 Schnucks is a supermarket chain dealing in grocery products – Bakery, dairy, deli, frozen foods, general grocery, pharmacy, seafood, floral, snacks and liquors. Established in the St. Louis area, the company was started in 1939 with the opening of a 1,000-square-foot (93 square meters) store in north St. Louis and now operates 119 stores in five states throughout the Midwest. Schnucks is one of the largest privately held supermarket chains in the United States and dominates the St. Louis metro grocery market.
With the mobile app features, Schnucks wanted to join a wave of retailers that are updating their in-store apps or launching them for the first time. Many grocers are using apps to help customers manage features such as shopping lists and digital coupons to remain popular.
Schnucks, a retailer focused on bringing its shoppers the latest and most innovative products, was looking to enhance and harness its customer's mobile moments. The requirement for a mobile app was to keep existing customers, as well as new customers, engaged with information on new product releases, fast-moving items, and offers, enabling mobile content and built-in notifications for access to deals on the go. The company wanted to express to its shoppers that the company is working towards a more frictionless shopping experience.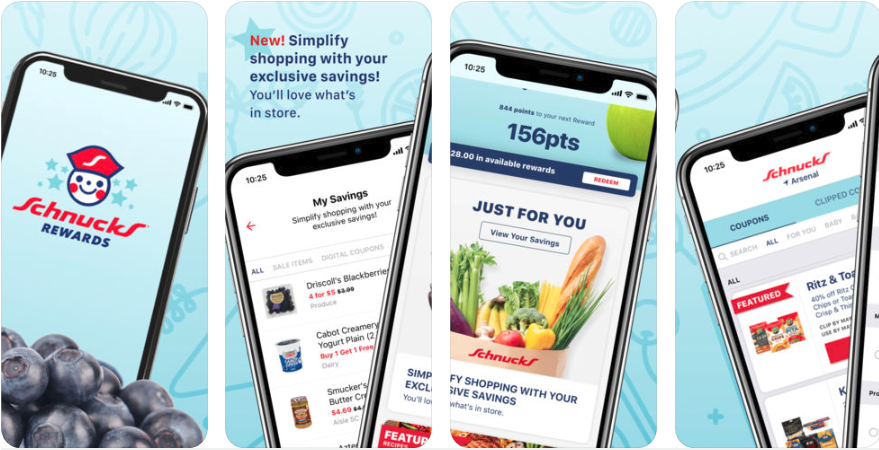 Emorphis mobile team delivered custom-developed, native mobile applications for both iOS and Android platforms with the required commercial features. Using web services created by Schnucks, the app enables dynamically communicated content for offers, categories, and products. The mobile apps let the users get quick, real-time access to products, new arrivals, availability, and offers.
Near real-time stock updates allowed viewing up-to-date product stock information while making their product selections. In addition, "wish lists" were built into the mobile app, so users could save desired products for later review and purchase. Access to key data such as – store locations, and history of past purchases provides additional customer and application-wide search making the app fully functional and an immediate choice for customers on the move.
Using the mobile app, Schnucks is now able to disseminate information on products and offers to their customers by actively updating the content in the app through a web-based content management system ("CMS") and sending out push notifications. Customers can track new product availability and be notified of specials through push notifications.
Schnucks is now able to assess where their customers are engaging with the content and where purchases are coming from by comparing lifetime value for users of their website and the app. Real-time analytics provided Schnucks with the required insight on the features and offers to roll out and the timing of when to publish these offers. Real-time analytics provided Schnucks with the required insight on the features and offers to roll out and the timing of when to publish these offers.
SALIENT FEATURES

Location-based store search
View store details
Set a store as a home store
View store-based weekly ads
Store-based products search
View product details
Create and manage a shopping list
Pharmacy refill
Set pharmacy refill reminders
TECHNOLOGY

APPLICATION BENEFITS

A real-time, in-app shopping list feature automatically organizes the order of a customer's list based on their selected store's layout.
Shoppers can add items to their list by typing, scanning a barcode, or clicking on a digital ad. The app automatically clips available coupons.
Wellness guide, which allows customers to see nutrition information and product labels through the app.
The wellness guide also highlights product attributes such as "heart smart," gluten-free, high protein, and organic. WIC-approved products will also be identified.
The scanning feature of the Schnucks Rewards app aligns with other retailers' efforts to bring scanning technology to stores.
Emorphis Technologies is a world-class software development and solutions company that truly believes in "Innovation in motion". Delivery innovation on the go at an accelerated pace has been our success mantra to date. Over the years we have provided value to our clients in the field of enterprise mobility, cloud, IoT, backend development, Big Data Analytics, and Blockchain.
We serve industries ranging from unicorns, and startups to large multinationals in the healthcare, telecommunications, fintech, retail, and publishing industry. Our go-to-market software products – iStatement, iPublisher, and iBuggy have proved our metal with positive beneficial customer testimonials. We help our clients with successful product development, consulting services, and testing (manual & automated).
We have profound experience & expertise on various technologies like .Net, J2EE, PHP, iOS, Android, and Cloud Computing viz. Amazon Web services (AWS), Software QA & testing (Manual & Automation). Our designed products are cloud-ready and can be readily deployed on AWS/Azure cloud infrastructure.
Our pivot on engineering innovation and R&D helps quicken time-to-market, ensuring high quality at economies of scale, delivering cult competency for the global marketplace. We ensure that your ideas, concepts, and requirements are backed by brilliant execution at our end. Having said that we extend end-to-end ownership of product/application design, development, and deployment.
Contact us
(USA)
+1 408 409 7548
+1 408 409 2024
(India)
+91 731 408 9351