Transcribe4U lets you record conferences, meetings, interviews, speeches and any voice message on the go using your device.
Receive the completed transcription back via Gmail, Google Drive, Dropbox & FTP quickly and effectively – 24 hours a day, 365 days a year.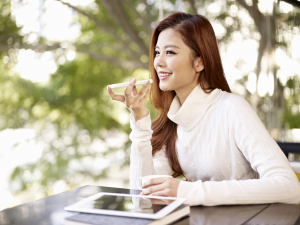 There is an ever-increasing requirement for e-transcriptions where professionals (Doctors, Lawyers Consultants, etc.) can record their voices then convert them into audio files and upload them to the cloud.
Transcribe4U can bring proficiency and cost savings to organizations like academic businesses, insurance agencies, government bodies, law firms, journalism, and the medical industry by providing quality transcripts quickly and efficiently.

This application allows users to overwrite or append any existing recording. Use handy shortcuts to record, pause, resume and play an audio file efficiently with single key presses. It's simple, and yet potentially essential for many industries.
The ask is for avoiding complexities, and developing a mobile app for practitioners to dictate and upload their voice files from the mobile app to cloud storage. It should also have a facility to allow the app subscribers and users to seamlessly dictate their correspondence and securely upload them to the cloud using Wi-Fi and/or a 3G/4G connection.
After analyzing the market requirements, our team of developers at Emorphis Technologies developed a dictation app with a plethora of features. Within very less time, in fact, in a jiffy the mobile app allows users to log, record and upload their voice to the cloud from the mobile application.
Transcribe4U Dictation mobile app enables you to convert voice as an audio file, then upload them into cloud storage for taking reports. The mobile app lets your playback/edit dictations. The subscribers can add comments, and notes on the voice notes. There is a provision for users to add a comment to each dictation and upload a voice file.
The mobile app was developed in a way so that users can set the default file name conventions for all future dictations as well as rename each individual dictation before uploading. The app also allows the users to archive their dictations for future reference and delete unwanted dictations. Automatic email notifications to confirm each successful dictation upload. The option to edit the recording before uploading them and put comments or whatever they wish for while uploading the file.
Record audios
Send dictations anywhere, anytime
Insert, overwrite and append audio
Review & edit an existing dictation
Label a file as urgent
Passcode protection
Archive a dictation
Stops a recording during the silent period

Trans-payroll provides the facility to view profile details.
With trans-payroll, you can record and view attendance.
Apply, approve leaves, and regularization anytime, anywhere.
Trans-Payroll allows the user to check pay slips and form 16.
View reimbursement balance anytime, anywhere.
View transaction history.
Send birthday, and anniversary wishes without fail.
Search employee with name, emp code, and blood group.
Emorphis Technologies is a world-class software development and solutions company that truly believes in "Innovation in motion". Delivery innovation on the go at an accelerated pace has been our success mantra to date. Over the years we have provided value to our clients in the field of enterprise mobility, cloud, IoT, backend development, Big Data Analytics, and Blockchain.
We serve industries ranging from unicorns, and startups to large multinationals in the healthcare, telecommunications, fintech, retail, and publishing industry. Our go-to-market software products – iStatement, iPublisher, and iBuggy have proved our metal with positive beneficial customer testimonials. We help our clients with successful product development, consulting services, and testing (manual & automated).
We have profound experience & expertise in various technologies like .Net, J2EE, PHP, iOS, Android, and Cloud Computing viz. Amazon Web services (AWS), Software QA & testing (Manual & Automation). Our designed products are cloud-ready and can be readily deployed on AWS/Azure cloud infrastructure.
Our pivot on engineering innovation and R&D helps quicken time-to-market, ensuring high quality at economies of scale, delivering cult competency for the global marketplace. We ensure that your ideas, concepts, and requirements are backed by brilliant execution at our end. Having said that we extend end-to-end ownership of product/application design, development, and deployment.
Contact us
(USA)
+1 408 409 7548
+1 408 409 2024
(India)
+91 731 408 9351